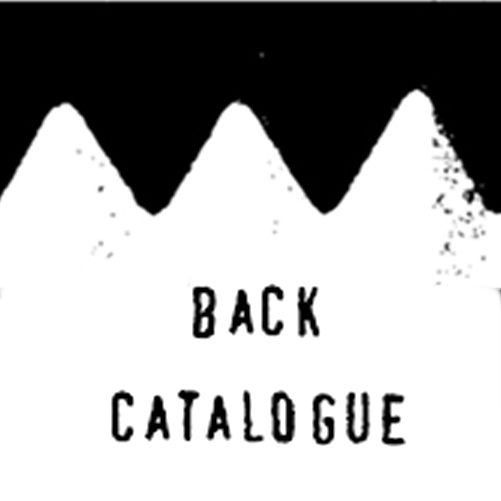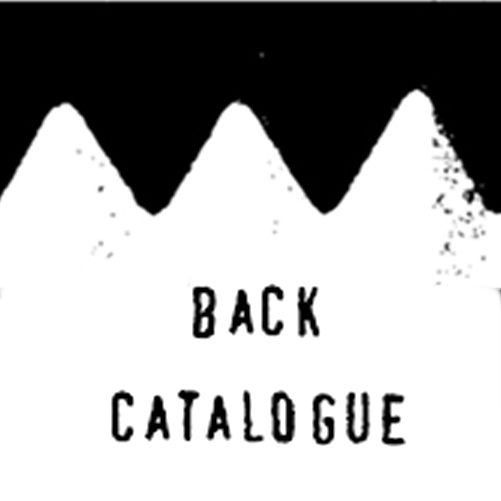 Various Artists | Back Catalogue
by 3 Headed Monster , A Snake In The Garden , BBBlood , Budweiser Sprite , Duncan Harrison , Endless Time , Hairmaiden Of The Totem Robe , Innercity , Journey Of Mind , Kevin Greenspon , Lungwash , No God Ritual , Picasso Trigger , Rale , Relentless Corpse , The David Russel Snake , Tina Turner Tidal Wave , Various , and Wand. And Princess ,
£3.00
Earlier releases still available.
For release information/artwork/samples see here: Discography
#055 Journey Of Mind | Salt Rubber | C20
"Journey of Mind is a new project from Jimmy Billingham (Venn Rain, Tidal). Peaceful sounds ease you into a reflective stupor. Each sound slowly becomes part of your conscious, revealing another forgotten memory."
#054 Lungwash | Not Corpse, But Larva | C20/C20
"Double cassette set from Lungwash exploring the stasis under layers of static."
#053 Picasso Trigger | The End Of The Whole Mess |C17
"Menacing synth work from Kevin McEleny (Heavy Psych, Endless Time, Droughter). Parallels drawn between the creepier sci-fi soundtracks with a leaning towards the timbre of industrial and noise styling. The other side offers a more reflective piece, this time the synths are set to flutter."
#052 The David Russel Snake | Mirror Mirror | C20
"Rhythmic and dynamic loops from David Russell (Polar Envy, Relentless Corpse, Collapsed Arc). "Mirror Mirror" is the second release from this project based on precise loops spliced together with great attention to detail. Percussion, voice, horns, feedback and ??? used to create sharp changes which build to peaks of aural confusion."
#051 Kevin Greenspon | Push You Away Forever | C27
"Originally a private release "Push You Away Forever" collects the original tracks recorded live on KXLU with a studio recording of "Barring Will". Kevin Greenspon has perfected the craft of floating picked guitar lines over otherworldly static and drone allowing each piece to build to impressive climax then soothes to start all over again. This release opens a window on a prolific artist, close your eyes and look inside."
#050 A Snake In The Garden | The Shepherds Are Lost, The Sheep Are Scattered | C23
"The pounding of metal opens this release, tension and scrape builds to a mass of affected scrap. The focus on one aspect of "Noise" is mastered expertly in an exercise of initial restraint giving way to ferocious onslaught. Perfect."
#047 Innercity | Daedalus | C20
"Hans Dens has been prolific of late, producing several amazing releases of synthesiser meltdowns. This release is composed of perfectly executed vignettes covering a range of moods, exploring the machines whilst producing glimpses of future worlds."
#046 Roadside Picnic | S/T | C24
"Justin Wiggan's Roadside Picnic project explores the space between the world around you and the unseen murk. These menacing electronic meditations leave you feeling very uneasy. The calculated sounds could easily be field recordings from the darkest recesses of the urban sprawl. Keep looking behind you..."
#045 Golden Oaks Three Billion | Crystal Mist On Mango Mountain | C27
"A long time coming... A new release from the tone float group, heads in the sky hands in the dirt. Perfectly paced organic sounds seduce the listener into a state of drone reverie. This feels right."
#044 Merit | Fascination | C20
"After a few short blasts a longer release from Merit. More time dedicated to the drenched stasis."
#042 Tina Turner Tidal Wave | Rip/Torn | C21
"New alias for Herzog Bill. Expected the unexpected. Huge blasts of crafted sounds roar and crash together. A meticulously composed release"
#040 Hairmaiden Of The Totem Robe | Draws The Of Bygone | C21
"Freeform electronic clatter from the Sunshine State. Amplified minute details shuffling around never longing/never wanting, just to exist in the moment."
#039 Wand. And Princess | Funeral Flowers | C21
"Second release on SH from this Greek duo. Funeral Flowers presents two side of fuzz out. The first is an unraveling slow shifting piece whereas the second releases torrents of crashing static. A stark contrast to the tone float of earlier work."
#038 Duncan Harrison | 80 Ghosts | C30
"An exploration into the hazy divide between two worlds. Outer body voices morph through phases of shimmering electronics creating an atmosphere of malice and turmoil. Passages of found sound add to the unnerving experience."
#037 No God Ritual | S/T | C35
"First release from this introspective project. Tones float and dissolve into each other while a chiming pulls further into the unknown, unraveling the beauty of things you may never find again. A desperate longing for peace."
#036 BBBlood | Lazar House | C30
"Harsh sound synthesis. Perfectly deconstructed metallic/junk sounds collide with shards of texture meticulously drawn through the feedback heat. After the onslaught come the respite. Keep an eye on those fingers."
#035 Endless Time | Patience | C20
"Kevin McEleney (Heavy Psych, Picasso Trigger) presents some material that lies in the after burn of his Droughter project. Grungy electronic work over the perceived serene calm of ambient drift."
#034 Relentless Corpse | Ain't It Dead Yet | C21
"Scum industrial from the troupe of Kirschner, Troxell, Howland and Russell. 4 tracks of blasted electronics and vexed vocals. All sounds left to rot in a barrel of stagnant filth before being committed to tape."
#033 Rale/3 Headed Monster | C24
"Bill Hutson's Rale project is moving from strength to strength, this side displays a momentous use of beauty and float turning it into something terrific. 3 Headed Monster is the new guise of William VanGorder (ex Other People's Children and Weak Sisters). 4 tracks of feedback and fast cut action react as a ferocious release to the culmination of the first side."
#026 Budweiser Sprite | Dandruff Massage | C20
"New release from the mind behind Together Tapes. A blast of loops all competing but never resulting in total clarity. Each individual strand demands your attention as they build to an intense crescendo of cacophony! Daniel Rizer seems to utilise an array of sound sources and directs them all everywhere."