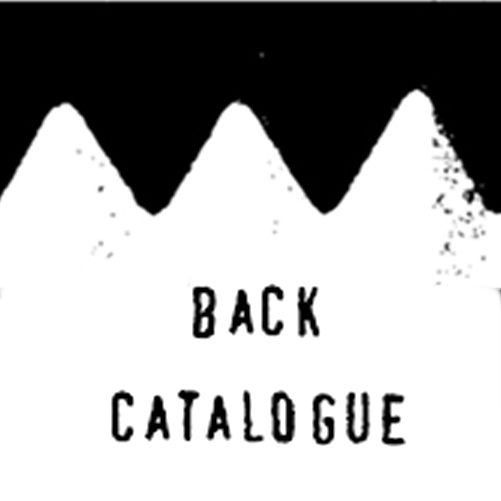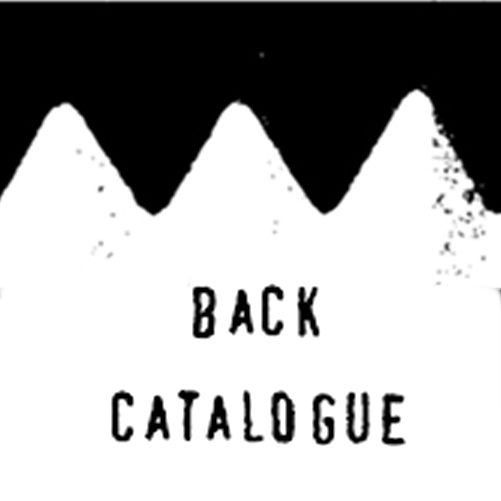 Various Artists | Back Catalogue
by A Snake In The Garden , BBBlood , Diagram A , Endless Time , Innercity , Journey Of Mind , Kevin Greenspon , Lungwash , Relentless Corpse , The David Russel Snake , U Boat , and Various ,
£3.00
Earlier releases still available.
For release information/artwork/samples see here: Discography
#056 U Boat | The Snake Needs A Tatty Cage | C20
"Pascal Nichols (Part Wild Horses Mane on Both Sides) and Ben Knight (Towering Breaker) gloop together vocals and percussion to create the finest sonic broth. Avant sound poetry filtered through the back rooms of the UK."
#054 Lungwash | Not Corpse, But Larva | C20/C20
"Double cassette set from Lungwash exploring the stasis under layers of static."
#052 The David Russel Snake | Mirror Mirror | C20
"Rhythmic and dynamic loops from David Russell (Polar Envy, Relentless Corpse, Collapsed Arc). "Mirror Mirror" is the second release from this project based on precise loops spliced together with great attention to detail. Percussion, voice, horns, feedback and ??? used to create sharp changes which build to peaks of aural confusion."
#051 Kevin Greenspon | Push You Away Forever | C27
"Originally a private release "Push You Away Forever" collects the original tracks recorded live on KXLU with a studio recording of "Barring Will". Kevin Greenspon has perfected the craft of floating picked guitar lines over otherworldly static and drone allowing each piece to build to impressive climax then soothes to start all over again. This release opens a window on a prolific artist, close your eyes and look inside."
#050 A Snake In The Garden | The Shepherds Are Lost, The Sheep Are Scattered | C23
"The pounding of metal opens this release, tension and scrape builds to a mass of affected scrap. The focus on one aspect of "Noise" is mastered expertly in an exercise of initial restraint giving way to ferocious onslaught. Perfect."
#047 Innercity | Daedalus | C20
"Hans Dens has been prolific of late, producing several amazing releases of synthesiser meltdowns. This release is composed of perfectly executed vignettes covering a range of moods, exploring the machines whilst producing glimpses of future worlds."
#046 Roadside Picnic | S/T | C24
"Justin Wiggan's Roadside Picnic project explores the space between the world around you and the unseen murk. These menacing electronic meditations leave you feeling very uneasy. The calculated sounds could easily be field recordings from the darkest recesses of the urban sprawl. Keep looking behind you..."
#045 Golden Oaks Three Billion | Crystal Mist On Mango Mountain | C27
"A long time coming... A new release from the tone float group, heads in the sky hands in the dirt. Perfectly paced organic sounds seduce the listener into a state of drone reverie. This feels right."
#044 Merit | Fascination | C20
"After a few short blasts a longer release from Merit. More time dedicated to the drenched stasis."
#036 BBBlood | Lazar House | C30
"Harsh sound synthesis. Perfectly deconstructed metallic/junk sounds collide with shards of texture meticulously drawn through the feedback heat. After the onslaught come the respite. Keep an eye on those fingers."
#035 Endless Time | Patience | C20
"Kevin McEleney (Heavy Psych, Picasso Trigger) presents some material that lies in the after burn of his Droughter project. Grungy electronic work over the perceived serene calm of ambient drift."
#034 Relentless Corpse | Ain't It Dead Yet | C21
"Scum industrial from the troupe of Kirschner, Troxell, Howland and Russell. 4 tracks of blasted electronics and vexed vocals. All sounds left to rot in a barrel of stagnant filth before being committed to tape."